Plastic curtain poles
Serial plastic curtain poles wholesale from the German-Belarusian «Delfa-Bug» manufacturer.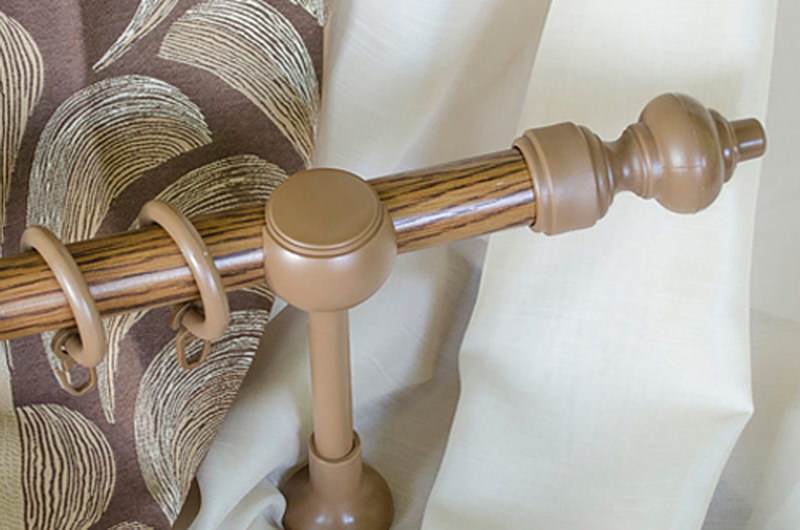 Plastic CURTAIN POLES WHOLESALE from the manufacturer
Plastic curtain poles are the most popular type of curtain poles due to versatility of application in the interior and affordable prices.
Quality of plastic curtain poles:
- steel pipe of plastic curtain pole with anti-corrosion coating and laminated with wear-resistant polymer foil in the colour of the finials;
- plastic elements (finials, brackets, rings) are made of high impact polystyrene.
Wide range of plastic curtain poles types:
- 20 types of plastic curtain poles design;
- 9 colours (natural wood, light oak, cherry, rustic oak, walnut, red wood, brass, chrome, gold).
Sizes scale for plastic curtain poles:
| | |
| --- | --- |
| Length | Pipe diameter |
| 0,4 / 1,6 / 1,8 / 2,0 / 2,4 / 2,8 / 3,0 / 3,2 / 3,6 / 4,0 / 4,4 / 4,8 / 5,2 / 5,6 / 6,0 m | 28 mm |