Ceiling Curtain Tracks
Serial ceiling curtain tracks wholesale from the German-Belarusian «Delfa-Bug» manufacturer.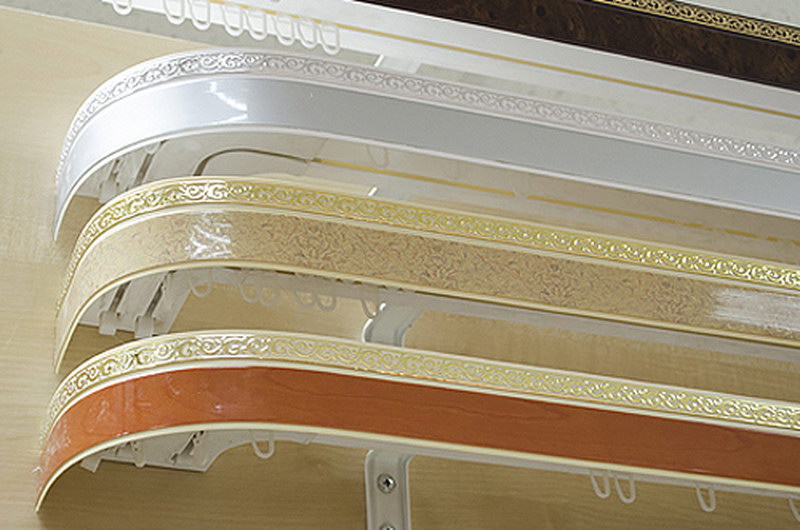 Ceiling Curtain Tracks WHOLESALE from the manufacturer
DELFA ceiling curtain tracks are functional and have versatile applications.
Quality of ceiling curtain tracks:
- tracks are made of high quality plastic, which does not change in сolour during operation;
- all elements of the ceiling curtain tracks are high strength.
Functionality of ceiling curtain tracks:
- use of turns gives the opportunity for adjoining blind to the wall as close as possible;
- due to the different number of tracks on the ceiling curtain track and different types of turns, they can be used to solve the most challenging problems that architects face;
- turns can be external and internal (the set includes 2 pieces: right and left).
Assortment of designs of ceiling curtain tracks:
- various types of decorative strips are offered to choose the colour scheme of the ceiling curtain track;
- a large choice of colours and designs easily adapts the ceiling curtain track to the design and style of the whole room.
Sizes scale for ceiling curtain tracks
| | |
| --- | --- |
| Length | Height |
| 0,5 / 1,5 / 1,8 / 2,0 / 2,5 / 3,0 / 3,2 / 3,5 / 4,0 / 5,0 / 6,0 m | 24 / 50 / 70 mm |